As discussed on the homepage, there are thousands of these fake passbooks flooding the memorabilia market from foreign countries, many of them as you can see are very detailed and impressive in appearance. The verbiage on them tends to make little sense, but unless you can read German, you'll never know.

Though they can be frequently found on ebay, they can also be found on various other auction sites as well as several memorabilia sites claiming to sell authentic items. These books are nothing more than fantasy pieces as no such decorative military ID's ever existed within the German military or government.

Unfortunately, I've seen them sell for hundreds of dollars with dozens of bidders fighting over them. The best part is that ebays rules prohibit the sale of Nazi items, and even if you report these fake ID's they rarely remove them.



Fake Nazi Passbooks Being Sold on eBay by
| | |
| --- | --- |
| jaglovask0 | |
tjmorninny
"Everyone can say something's fake with no proof" - tjmorninny
tjmorninny
TJMORNINNY IS AKA: IVAN CRUZ, A NOTORIOUS SELLER OF FAKES
Endless Stream of Fake Nazi ID's on ebay
sdkfzdanziger
Dealer in Fakes emypower2
| | |
| --- | --- |
| emypower2 | |
Dealer in Fakes sdkfz2017
sdkfz2017
FAKE PASSBOOKS FOR SALE CURRENTLY BY OLERSKI ON EBAY
March 05, 2018
| | | |
| --- | --- | --- |
| OLIRSKY FAKE ID | OLIRSKY | |
March 05, 2018
| | | |
| --- | --- | --- |
| Fake by olirsky | olirsky | olirsky |
FAKE ID CURRENTLY POSTED ON EBAY BY WAFFEN79-0
FAKE NAZI ID

ANOTHER FAKE FROM TRINCHULA

TRINCHULA FAKE
Gunter Schenk suddenly becomes Klaus Richter!
Birthday changes from Jan. 19th 1914 to April 17th 1916
pristinauction.com
Another Fake Sold by voino7 of Anchorage Alaska
| | |
| --- | --- |
| Another Fake Sold by voino7 | |
| | |
| --- | --- |
| From Monchegorski Russia | |
RUSSIAN FAKE
Seller: trinchula - Madrid Spain
| | |
| --- | --- |
| Madrid ES | trinchula |
| | |
| --- | --- |
| trinchula | trinchula |
Dealer in Fakes 57seyah19
| | |
| --- | --- |
| SOLD BY 57seyah19 | |
wwii-collector1939 of Amsterdam NL
Fake ID Sold by alicececilisshnieded0 of Barcelona
Sold on January 23, 2018
Fake Adolph Hitler SS Unit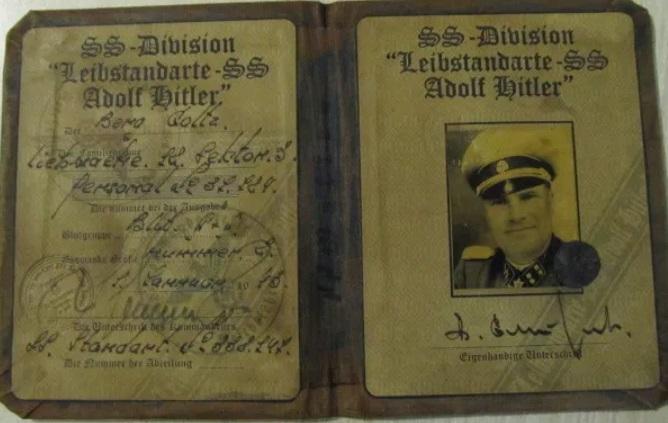 Fake SS Hitler Unit
FAKE REICHSSICHERHEITSHAUPAMT